At Childs Farm we want to ensure you and your little ones will love our products as much as we do so before a product launches we will complete independent user trials where a panel of parents/carers and their babies and children blind trial our product so that we can get their honest thoughts and feedback.

The process
We complete user trials on all of our products. The panels include newborn babies (0-3) months and young children with medically diagnosed eczema. 
Parents/carers are asked to use the products on their babies/children in place of their normal bath time product for the trial period. At the end of the ten day trial period, the parents/carers are asked to complete a questionnaire on how they would rate the performance and suitability of the product for their newborn/young child with medically diagnosed eczema. The results are then reviewed and analysed to ensure that the products are meeting the expectations of parents of newborn babies/young children with medically diagnosed eczema.

We also ask for feedback to ensure our products did not cause irritation and support that the formulations are mild and gentle to ensure they are suitable for both newborn babies and children with medically diagnosed eczema. For a product to be launched - the product must pass our strict criteria at each test and review point. If the product does not meet these standards, we will not launch it.

2 in 1 shampoo and conditioner, organic rhubarb & custard *based on a consumer user trial with 106 participants after fourteen days use
90% agree the product is mild and gentle on my child's delicate scalp
95% agree the product foams well and is easy to rinse out 
93% agree the product rinses out to leave my child's hair feeling soft, smooth and detangled
97% agree having a shampoo and conditioner in one bottle makes hair washing easy and hassle free
97% agree the product didn't cause any irritation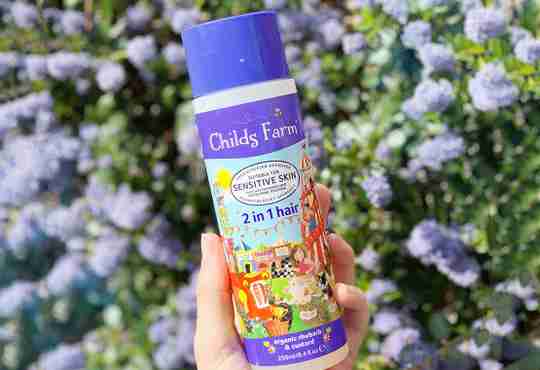 Nappy cream *based on a consumer user trial with 105 participants after fourteen days use
82% agree the product leaves my child's skin feeling instantly moisturised and deeply hydrated
85% agree the product leaves my child's sin feeling protected against dryness
91% agree the product leaves my child's skin feeling soft and smooth 
97% agree the product didn't cause any irritation 
Shampoo and conditioner range, strawberry & organic mint *based on a consumer user trial with 109 participants after fourteen days use
98% agree the shampoo rinses out to leave my child's hair feeling soft and smooth 
96% agree the shampoo is gentle on my child's scalp
98% agree the products leave my child's hair feeling clean and conditioned
95% agree the products leave hair looking and smelling fresh between washes
95% agree the product didn't cause any irritation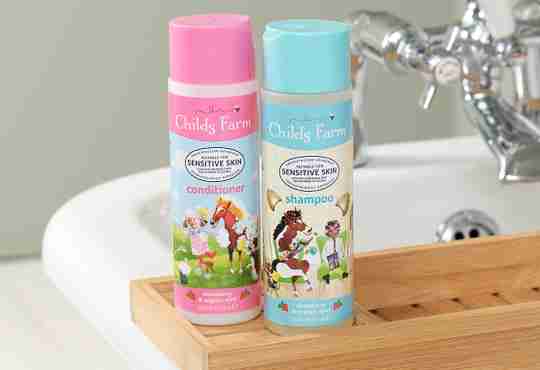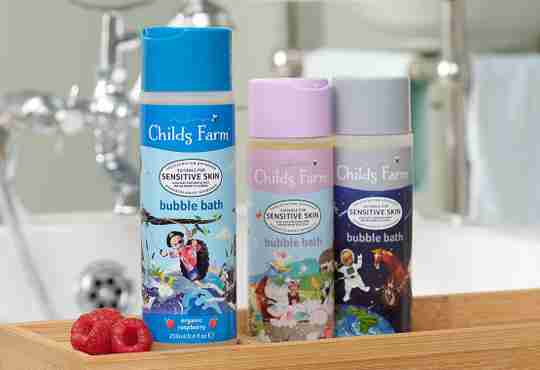 Bubble bath - tangerine, baby bedtime bubbles, raspberry, blueberry & mango *based on a consumer user trial with 186 participants after fourteen days use
90% agree the product produces a good level of bubbles
93% agree the product is milk and gentle on my child's delicate skin 
90% agree the product does not leave my child's skin feeling stripped or dry
96% agree the product didn't cause any irritation 
Moisturising hand wash, grapefruit & organic tea tree and unfragranced *based on a consumer user trial with 168 participants after fourteen days use
94% agree the product leaves hands looking and feeling moisturised and hydrated
92% agree the product does not leave hands feeling dry or stripped from moisture like other products can do 
94% agree the product leaves my hands feeling cared for 
98% agree the product didn't cause any irritation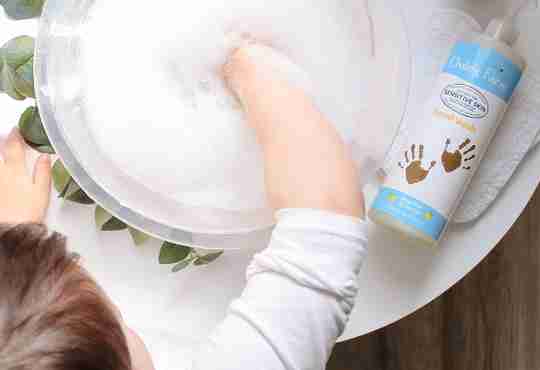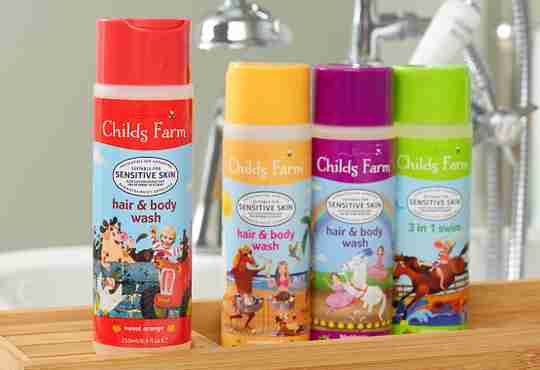 Hair & body wash range (sweet orange, blackberry & apple, watermelon & pineapple) *based on a consumer user trial with 158 participants after fourteen days use
94% agree the hair and body wash is mild and gentle on my child's delicate skin 
97% agree the product effectively cleanses away daily dirt and grime from my child's skin and hair 
94% agree the product does not leave my child's skin or hair feeling stripped or dry after use 
94% agree the product is gentle on my child's scalp
94% agree the product didn't cause any irritation 
3 in 1 swim, strawberry & organic mint *based on a consumer user trial with 112 participants after fourteen days use
96% agree the product is mild and gentle on my child's delicate scalp
99% agree the product effectively cleanses away daily dirt and grime from my child's skin and hair 
93% agree the product leaves my child's skin and hair feeling clean, soft and hydrated
99% agree the product rinses out to leave my child's hair feeling soft, smooth & detangled
96% agree having just one bottle makes after swim care easy, fun and hassle free
99% agree the product didn't cause any irritation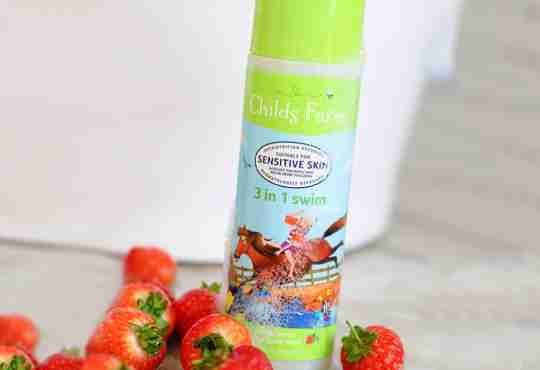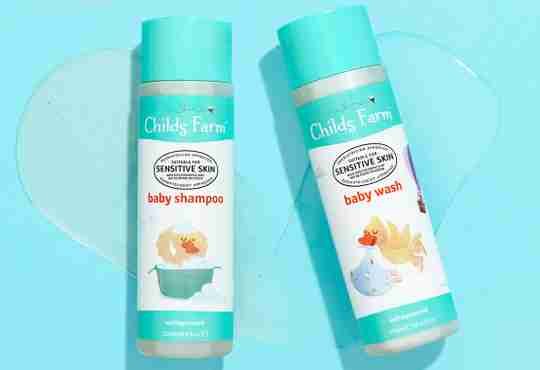 Baby wash & shampoo *based on a consumer user trial with 107 participants after fourteen days use
92% agree the shampoo and body wash is mild and gentle on my child's delicate skin 
93% agree the product is gentle on my child's scalp
96% agree the product effectively cleanses away daily dirt and grime from my child's skin and hair 
90% agree the product does not leave my child's skin or hair feeling stripped or dry after use 
97% agree the product didn't cause any irritation 
Moisturisers - grapefruit & organic tea tree, fragrance free, baby *based on a consumer user trial with 239 participants after fourteen days use
92% agree the product leaves my child's skin feeling instantly moisturised and deeply hydrated
93% agree the product leaves my child's skin feeling soft and smooth 
90% agree the product leaves my child's skin looking hydrated, soft and smooth 
98% agree the product didn't cause any irritation